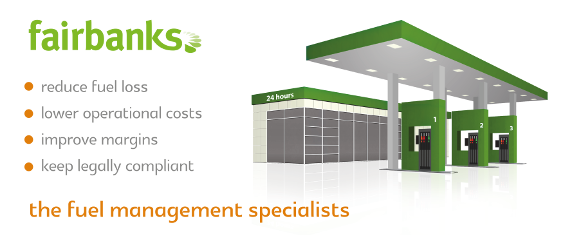 For over 20 years, Fairbanks Environmental has been providing superior fuel management and forecourt services to the downstream fuel market. We use the power of real-time data to reduce fuel losses, lower operational costs, improve margins and keep fuel retailers legally compliant.
With customers in 35 countries and serving over 13,000 fuel stations, Fairbanks has over 150 employees with a global network of distributors providing a flexible, 24/7 service for independent retailers, hypermarket chains and multi-national oil companies.
In 2017, Fairbanks was made part of the wetstock management division of Dover Fueling Solutions (DFS). To find out more please visit www.doverfuelingsolutions.com
Fairbanks Health, Safety and Environmental Policy
It is the aim of the Company to have in place management systems which will help it maintain a safe and environmentally sympathetic place of work.
To help the business achieve this aim, the Company has produced and published its Health, Safety and Environmental Policy which outlines the foundations for the development, implementation and maintenance of its management system.